Tours
---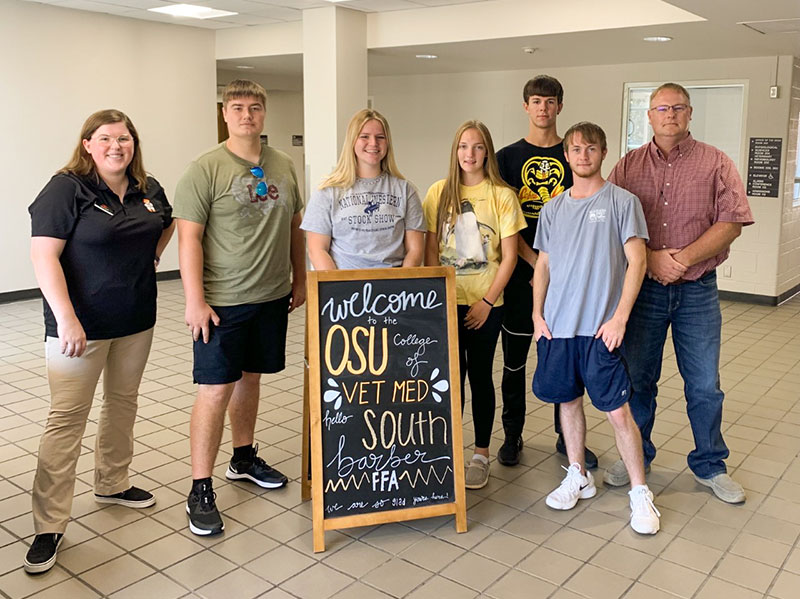 Student-led tours are offered by appointment on Monday, Wednesday and Friday at noon to persons 16 years of age or older.
Tour requests must be made at least 48 hours in advance.
Tours are not available on evenings or weekends.
Group size is limited and all guests must make an appointment.
Any person under the age of 18 must be accompanied by an adult at all times.
We are unable to accommodate "walk-in" guests. This policy applies to prospective applicants, former/current faculty, graduates, staff, and general public.
What to Expect
Tours last approximately 45 minutes to an hour depending on the group size. You will see classrooms and laboratories in McElroy Hall, as well as the facilities in the Boren Veterinary Medical Hospital. All groups meet in McElroy Hall, but extremely large groups typically only view the hospital unless a prior request has been made.

Due to safety concerns, participants are expected to wear closed-toed shoes. Photography and video is prohibited, as the animals in the hospital are client-owned.
Touching the animals is also strictly prohibited, as they are patients. Admission representatives are available to meet with prospective students by request either before or after the tour. Appointments can be scheduled by contacting admissions at 405-744-6961.
How to Find Us
All tours start in the lobby of McElroy Hall. The coordinates for McElroy Hall are 36.124305, -97.081579 if you have a GPS system.
Virtual Tour